Urgent 'Last-Minute' Special Charter Flight
When specific emergencies require an immediate response
When an extraordinary context caused the isolation of certain territories
When scheduled flights are not suitable and/or ineffective.
When your key words are responsiveness and efficiency…
… it quickly becomes apparent that special aircraft charter solutions are indispensable.
The last-minute special flights that we arrange are suitable in a wide range of situations:
Ad-hoc charter flights to transport specialized personnel,
Evacuation flights from conflict zones,
Humanitarian flight to rescue endangered populations,
Humanitarian flight to transport medical staff and equipment,
Government VIP transport flight,
Urgent cargo flight to deliver rescue and relief supplies,
Medical repatriation flight with a medevac aircraft or ambulance aircraft
To guarantee the success of your most challenging transport projects, we offer you our experience and know-how in aircraft leasing. For more than ten years, we have developed an outstanding expertise in the management of air logistics projects involving charter flight programs in complex environments. Our strength lies in our ability to combine the high technical requirements of our clients (particularly in terms of flight safety) with rigid and sometimes hostile market conditions. Our full support is backed by a network of experienced consultants around the world. Their expertise ranges from operations safety, to the safety of passengers before and after the charter flight, to liaising with local authorities.
The chartering of special aircraft for humanitarian evacuations is handled just like the many urgent flight projects that we manage every day and whose implementation must be done within a short timeframe. The difference comes from the limited resources that are available locally. This justifies a complete management and monitoring of the progress of your emergency flight. To guarantee the reliability and regularity of your charter flight operations, our challenge is to combine your requirements with the uncertainty of the local situation.
Medical flight or medical repatriation flight for relief operations
The particularity of organ transport and emergency evacuation from war zones and areas affected by conflicts or natural disasters, requires expertise in the rental of a specially designed or operated aircraft.
In this respect, we must anticipate everything to ensure that our dedicated charter flight service brings maximum fluidity to your operations in situ.
Solutions using air ambulance or medevac aircraft allow you to transfer patients in compliance with the highest health standards and under the supervision of medical personnel specially qualified to respond to all the contingencies related to air transport itself.
Thus, whatever the point of departure of your medical repatriation flight and whatever the patient's pathology, our emergency charter solutions using dedicated aircraft guarantee you a flawless logistical organization.
Special charter flight for urgent cargo
In the context of a humanitarian or health emergency, we offer relief cargo charter solutions to ship all types of goods: medical equipment, medicines, spare parts, dangerous goods… The organization of a dedicated urgent cargo flight is arranged by our team of air brokers specializing in chartering cargo aircraft. Familiar with working on "GO-NOW" missions for the automotive industry or medical emergency flights, they have the know-how to react without delay and provide you with the most appropriate response.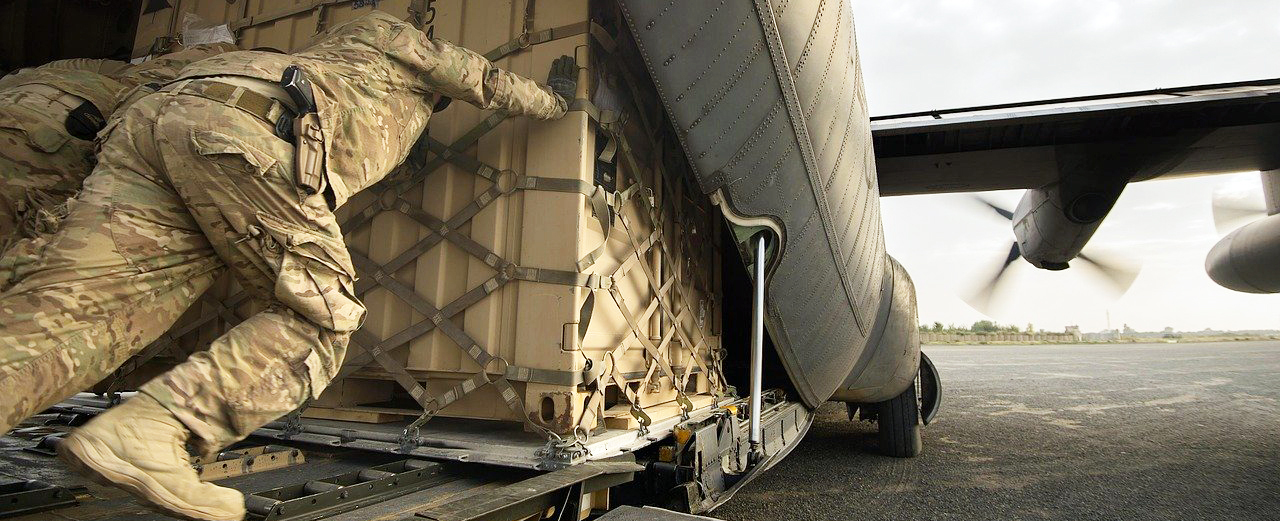 Rental of Special Aircraft
When a repeated need for patient or organ transfer is identified, we set up a temporary relocated operation. Our mission is to create and implement a complete solution consisting of:
Renting a special aircraft that meets your needs and that is suited to the planned flight program: limitations related to the airports served, the routes taken, the load carried…
To implement an organization ensuring the perfect realization of each dedicated flight
Establish a temporary operational base for the aircraft, its crew, maintenance, and all associated clearances
Our main challenge is the implementation of customized air transport programs based on the local particularities and the resources available.